Revolutionary Teppanyaki Grills
UltraDine® Plus is the only single plate cooker in the world with ThermoFlex® technology. This allows the cooking plate to bend and flex toward the heat offering a whole new dimension in flavoursome single plate teppanyaki cooking. 
Don't Miss Our Unbeatable December Bonus* Valued at $186
All Cooktop Orders* this December will Receive $186 worth of Additional Value!
$186 worth of BONUS Inclusions this December:
Super Duty Spatula Set
valued at $99
The perfect spatula set for teppanyaki and other cooking styles. Light, strong ergonomically designed, specially formulated stainless steel with full tang construction and anti-bacterial black polymer handles ideally complement UltraDine cooking.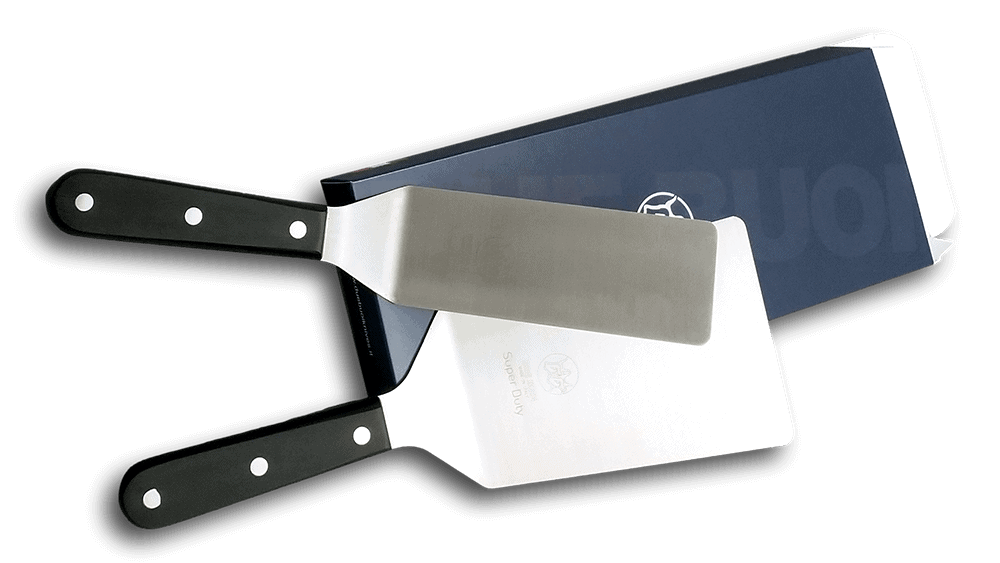 Expert UltraDine Cleaning Kit valued at $87
The best way to maintain the beautiful silk brushed finish of our teppanyaki grills in pristine condition!
The UltraDine Cleaning kit includes:
3 x special stainless steel microfiber cloths
1 x liquid stainless steel cleaner & polish in spray bottle
1 x dry powder stainless cleaner & polish for a perfect finish
All packaged in a handy box.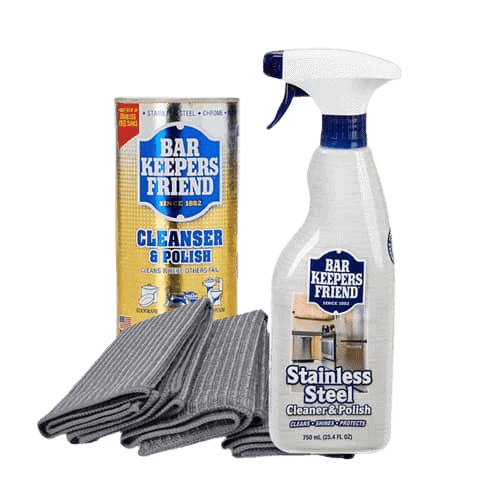 Don't miss this opportunity to secure your own amazing UltraDine Plus cooktop this December to enjoy in the comfort of your own home plus these bonus inclusions!
Terms and conditions apply: valid for orders placed and paid for in full  this December. Available for a limited time while stocks last. Ask our friendly team for details.
Our Results Speak for Themselves
★★★★★


"I love this Teppanyaki plus. The way it dips in the center amazes my guests (One is a French chef). Still exploring…"
– Greg
★★★★★


"You have a unique and outstanding product and you have been a pleasure to deal with. We are extremely happy with our new MO-80 cooktop – it is the centrepiece of our outdoor kitchen, cooks beautifully and a joy to use"
– Mala
★★★★★


"Highly recommend this product!!! We love it!!! Basically an entertaining delight"
– Geoff
★★★★★
"Great service, it was delivered at 11am, so had a wagyu steak lunch, works well!" – Debbie
A Revolutionary Teppanyaki Grill
The gold standard in sophisticated single plate teppanyaki cooking.
Smooth, sleek and simple with that touch of elegance.
Crafted in a mix of time-honoured and contemporary materials and methods.
UltraDine Plus is the only single plate cooker available with "ThermoFlex" technology that allows the cooking plate to bend and flex toward the heat.
ThermoFlex technology separates UltraDine from all other single plate cookers. The difference that offers a whole new dimension in flavoursome single plate teppanyaki cooking.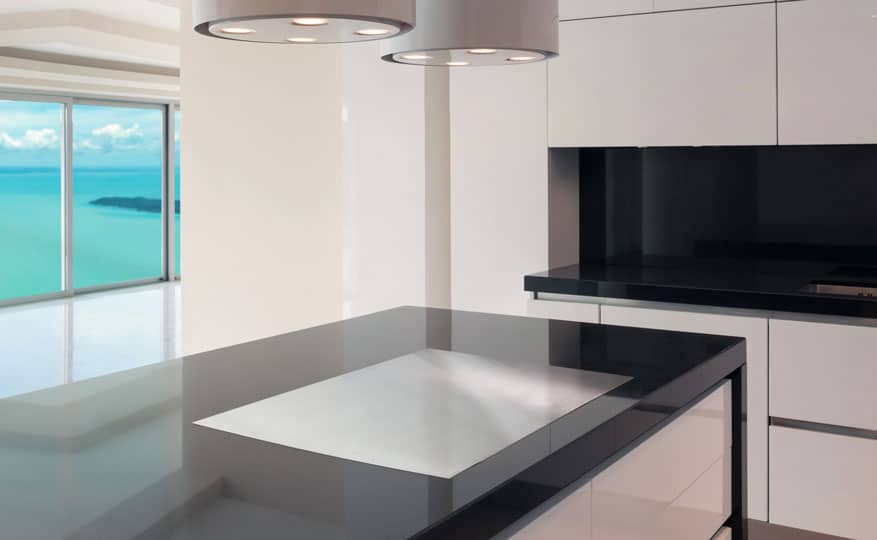 Want to Bring Your Teppanyaki Cooking Anywhere?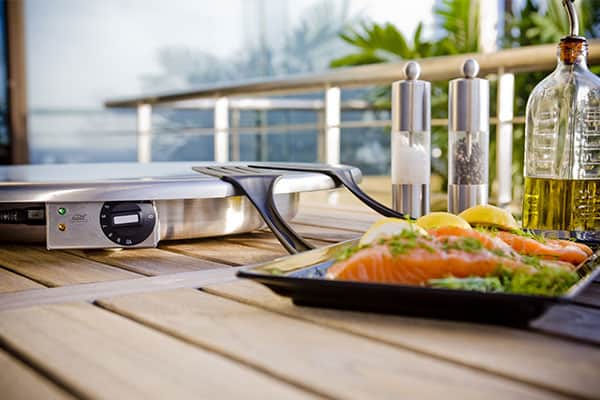 All of our UltraDine® Plus models are often utilised as single plate cooktops. They are electric and can be plugged into most regular power outlets anywhere around the home or outdoors. This means that wherever you desire an UltraDine® Teppanyaki Cooktop in your home – we can make it a reality.
Electric Teppanyaki Plates to Replace Your Existing Cooktops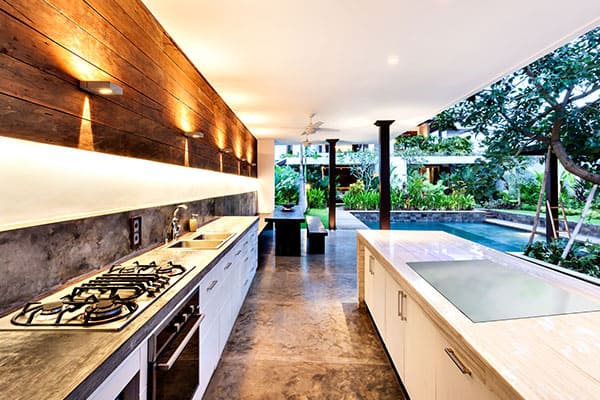 With a huge range of portable UltraDine® Teppanayki Plus options you can cook like a professional chef wherever you want. Down at the beach, on a camping trip or in the backyard with family you can provide dinner and a show wherever is most convenient. Now you can bring a high-end dining experience along with you wherever you choose to go.
How to Create the Teppanyaki Kitchen of Your Dreams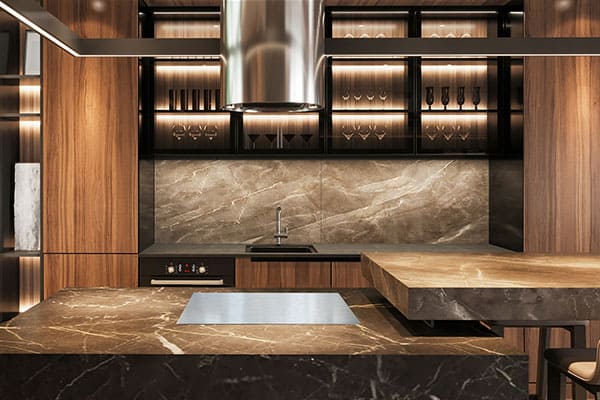 Teppanyaki hot plates are no longer just found in high end restaurants. With the UltraDine® Teppanyaki Plus you can turn your own home into a Teppanyaki Kitchen and wow your guests with thrilling and entertaining dinner parties. Perfect for both indoor and outdoor settings contact us today and create the kitchen of your dreams.
UltraDine® Plus — a Revolutionary Teppanyaki Grill
Speak with Our Friendly and Experienced Team
We're Ready to Help Make Your Dream of Amazing Home Teppanyaki Cooking a Reality!
Call
1300 655 031
Now Or
Enquire Below
for a Response within 1 Business Day
Typical Response within 2 Business Hours